News — Texas olive oil
Categories
Posted by Texana Brands on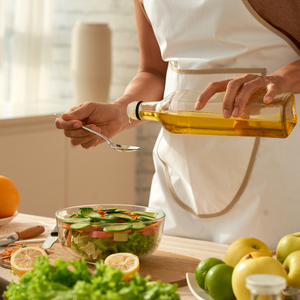 Olive oil is one of the most popular and loved oils worldwide. It's also among the healthiest due to its high monounsaturated fatty acids and antioxidants. But did you know that the type of olive oil you choose can make a big difference? It's True! High polyphenol olive oil is the newer buzz around the olive oil community, and for good reason. In this blog from Texana Brands, we'll discuss what polyphenols are, why they matter, and provide five reasons you should care about olive oil with high levels of polyphenols! Table of Contents: Polyphenols: What Are They? Why Polyphenols...
Posted by Texana Brands on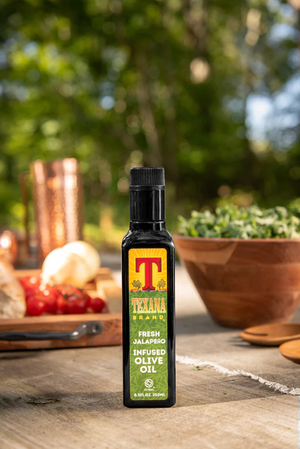 Olive oil has been the backbone of a balanced diet for centuries, and for good reason. This dietary fat is not only a versatile cooking ingredient but it's packed with vitamins, minerals, and health benefits. At Texana Brands, we're known for producing some of the highest-quality olive oils that capture the unique flavors of our Texas heritage. And our jalapeno infused olive oil is no exception!  With ingredients like fresh, home-grown jalapenos and 100% pure extra virgin olive oil, you can add a delicious kick to your favorite dish without sacrificing nutrition or taste!  In this blog post, our Texana...
Posted by Texana Brands on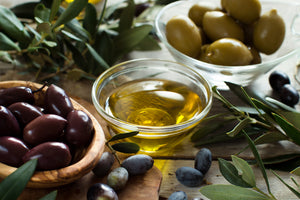 Olive oil is a dietary fat that has many uses, from cooking and enhancing the flavors of your favorite dish to having natural antioxidants and providing several health benefits. While olive oil has been around for centuries, there are many myths and misconceptions that surround this high-flavored culinary ingredient.  At Texana Brands, our olive oil growers, producers, and distributors have put together this blog to help set the record straight. Below you will find answers to five common myths and misconceptions about olive oil.  Table of Contents: Myth #1: You Shouldn't Cook with Extra Virgin Olive Oil Myth #2: The...
Posted by Texana Brands on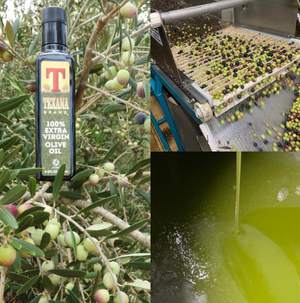 Turning olives into olive oil is a craft that has been practiced for centuries, and various techniques have been passed down from generation to generation. Many historians believe that the making of olive oil originated in the ancient Mediterranean basin, most likely in Greece.  The olive oil producers of today use a variety of methods depending on the region, with each having its unique way of turning olives into healthy and flavorful olive oil. But how exactly is olive oil made?  In this blog, our olive oil experts, producers, and manufacturers at Texana Brands will cover: What olive oil is,...
Posted by Texana Brands on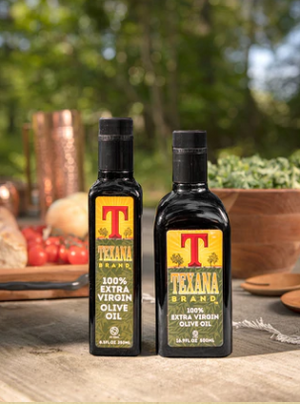 When looking for the perfect cooking oil, you have an endless amount of available options. Out of the many available options, olive oil and vegetable oil are the most popular.  But are olive oil and vegetable oil the same thing? The short answer is no. They are very different!  At Texana Brands, our professional olive oil producers and distributors want to help clear up any confusion regarding these cooking oil products. In this blog, our team will discuss: What olive oil is What vegetable olive oil is Olive oil and vegetable oil differences  What makes olive oil the healthier option...